November 2022
Mixing family meals is a never-ending task. To help inspire you and your family at mealtime, here are a few cozy recipe ideas – using WIC foods of course – we think you will enjoy as the fall and winter weather kicks in.
This time of year pumpkin is in everything from coffee to candles. This recipe from USDA's MyPlate is full of fall flavors and is a great family meal, perfect for catching up and spending quality time with your family.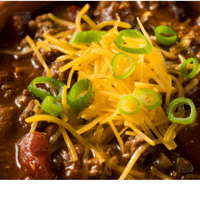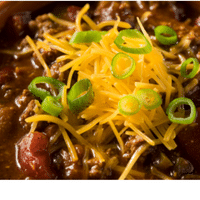 PUMPKIN CHILI
2 teaspoons olive oil
1 small yellow onion (chopped)
1 green bell pepper (cored, seeded and chopped )
2 jalapeño peppers (seeded and finely chopped, optional)
2 cloves garlic ( finely chopped or 1/2 teaspoon garlic powder )
1 pound ground turkey, optional
1 can diced tomatoes with juice
1 can pumpkin puree
1 cup water
1 teaspoon cumin, ground
salt and pepper (to taste, optional)
1 can kidney beans (Can choose other beans if desired.)
Heat oil in a large pot over medium high heat. Add onion, bell pepper, jalapenos (omit if serving to children) and garlic and cook, stirring frequently until tender, about 5 minutes. Add turkey and cook until browned. Add tomatoes, pumpkin, water, chili powder, cumin, salt and pepper and bring to a boil. Reduce heat to medium low then add beans. Cover and simmer, stirring occasionally, for 30 minutes more. Ladle chili into bowls and serve.
Source: from USDA's MyPlate, Bronson Wellness Center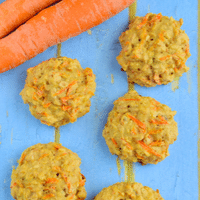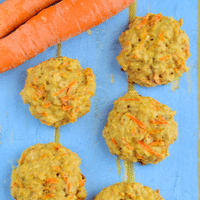 It's also the perfect time to fire-up the oven for tasty treats with healthy ingredients.
This recipe from the USDA's MyPlate is a perfect twist on a classic cookie recipe. Your kids won't even know healthy foods are packed into the ingredient list.
Carrots give this traditional oatmeal and raisin cookie a colorful and tasty twist.
CARROT COOKIES
1/2 cup margarine (soft)
1 1/4 cups sugar mixed with 1/4 cup water
1 cup carrot (grated)
2 egg whites (well beaten)
2 cups flour (all purpose)
2 teaspoons baking powder
1/4 teaspoon baking soda
1/4 teaspoon salt
1 teaspoon cinnamon
2 cups oatmeal, quick cooking (raw)
1 cup raisins
In a large bowl, cream together margarine and honey. Stir in carrots and egg whites. Stir together flour, baking powder, baking soda, salt, cinnamon, oatmeal and raisins. Gradually stir flour-oatmeal mixture into creamed mixture, just until all flour is mixed. Do not over mix. Drop a teaspoon on a greased baking sheet. Flatten slightly and bake at 350 degrees for 10 minutes, or until lightly browned.
Source: USDA's MyPlate, Virginia Cooperative Extension, Healthy Futures
October 2022
4 Tips To Help You Save Money
Grocery prices keep going up, and we are all looking for ways to stretch our food budgets. Here are a few tips we can all use to curb the waste, and stretch our food dollars even further.

USE MORE, WASTE LESS
If you don't think you will use them before they go bad, freeze fruits and vegetables. Put them in freezer-safe containers or bags and mark with a date. These frozen portions are great to add to soups or smoothies.
Save veggie scraps like potato rinds, ends of onions and celery pieces, to make veggie broth. These vegetables will make a perfect vegetable broth that is delicious in soups.
Use leftovers creatively. You can turn almost any leftovers into a completely different meal. For example, did you make roasted veggies as a side dish this week? Use the leftovers in a delicious omelet. You cook once and have two delicious meals. Plus, you save time in the kitchen.
MAXIMIZE WIC BENEFITS
One of the best ways to maximize your WIC benefits is to use your SNAP benefits first. Your SNAP benefits roll over, but your WIC benefits expire at the end of the month. USE WIC FIRST.
Make fewer trips. If you are making a trip to the WIC clinic, redeem your WIC benefits during the same trip. Grocery Services North, which caters to WIC clients, are conveniently located near WIC clinics. Grocery Services North caters to WIC clients and helps them redeem their benefits in one easy, fast trip.

PLAN AHEAD
By planning ahead you can save time and money. Plan your menu for the week. See what ingredients can be used to do double duty in your recipes. For example, are you making a homemade soup and stir-fry dish this week? Get an onion that can be used for both. What other ingredients can be used in both meals? Stretch your food dollars by using simple recipes with less ingredients. Plus, it is a great way for your kids to help. Make a menu together on a chalkboard or a colorful paper. Your kids will love the family activity.

KEEP IT SIMPLE
One of the best ways to save money cooking is to make simple, nutritious recipes that don't have a ton of ingredients. Buy pantry staples like seasonings on sale or in bulk. Make your own salad dressing using olive oil and simple seasonings.
Get all your WIC foods at Grocery Services North in Dallas, Plano, Waco, Tyler and Longview. Grocery Services North caters to WIC clients, and are ready to help you get all your WIC foods in one easy stop. Find a location near you.
September 2022
In recognition of Hispanic Heritage Month, we will be spotlighting several recipes you can make in your kitchen. This one, "A Simple Mexican Salad" is from the USDA website and came from the Oregon State University Cooperative Extension Service. It's a refreshing salad with a little bite. It's cool and refreshing flavors are very comforting.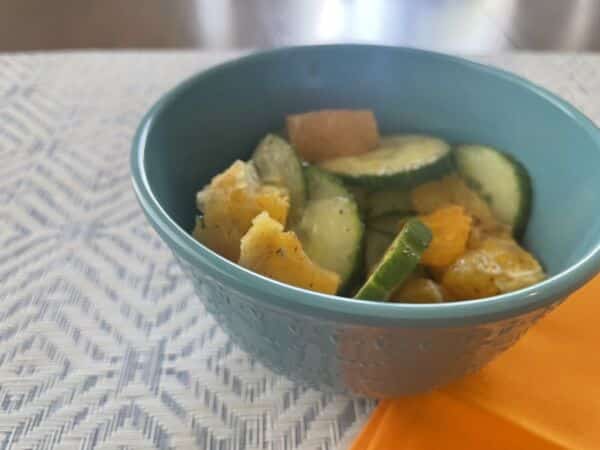 A Simple Mexican Salad
Chili powder and lime juice are the secret ingredients in this cucumber and orange salad.
2 cucumbers
2 oranges
1 lemon or lime (the juice)
1/2 teaspoon chili powder
1/2 teaspoon salt
Wash the cucumbers, oranges and lemon or lime under cold running water. Slice the cucumbers. Peel and cut the oranges into small pieces. Place cucumber slices and orange pieces in a medium size bowl. Add chili powder, lemon or lime juice and salt.
Get all your WIC foods in one easy stop at any Grocery Services North There are 11 locations in Dallas, Plano, Waco, Tyler and Longview. 
Whole grains are a great source of nutrition. Texas WIC features several approved-foods that offer whole grains. This recipe for Pasta with Peas from the "staff favorites" from the Whole Grain Council is a super easy, quick meal that can be made in 15 minutes for the entire family. Find more recipes like this one on their website.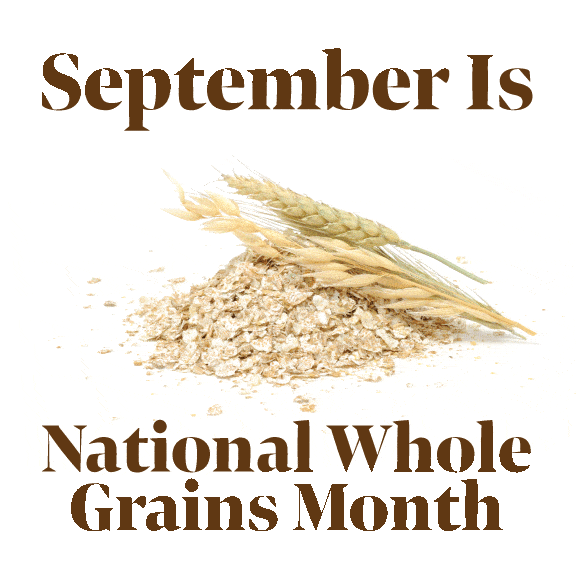 Pasta with Peas
2 eggs, beaten
½ cup grated Parmigiano-Reggiano cheese
1 cup frozen peas
12 ounces whole wheat pasta
1 tablespoon extra virgin olive oil
1 large onion, thinly sliced
Salt and pepper to taste
Bring a large pot of water to a boil, and break linguini in half and cook according to package directions. 
While the pasta is cooking, combine the eggs and cheese in a small bowl, beat, and set aside. Put peas in a strainer, rinse under hot water, and set aside.
Heat the olive oil in a large skillet. Add the onion and sauté for several minutes, until it softens. Add the peas to the skillet and cook for about one minute longer.
Drain the pasta and add to the skillet. Toss gently to mix. Create a well in the center, add the eggs and cheese, and cook until they are starting to firm up. Toss with the pasta and cook for another 2 minutes. Season with salt and pepper and serve hot.
September is Whole Grains Month! 
Whole grains are an important part of a healthy diet. Texas WIC food packages also include whole grains, including brown rice, whole wheat bread and tortillas, corn tortillas, oatmeal and whole-wheat pasta. 
Health experts recommend including whole grains in our diets because they can help "reduce risks of heart disease, stroke, cancer, diabetes and obesity," according to the Oldways Whole Grains Council.
The Dietary Guidelines for Americans recommends that at least half of all the grains you eat are whole grains. If you're like most people, you're not getting enough whole grains — so see how to make whole grains a part of your healthy diet.
Grains can be either whole or refined. Whole grains have the entire grain kernel, and include whole-wheat flour, oatmeal and brown rice to name a few. Refined grains remove fiber, iron and some vitamins. Examples include white flour, bread and rice. 
In honor of whole grains month, here is a recipe to try: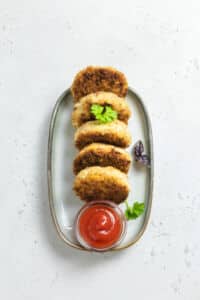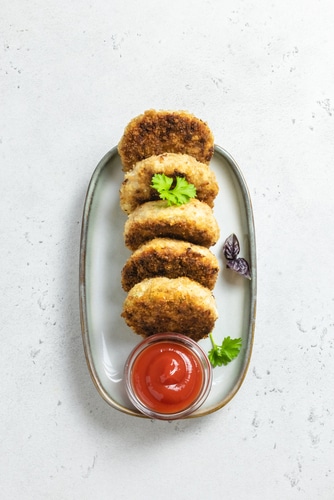 Whole-Grain Tuna Rice Cakes
1 can tuna, undrained
2 cups cooked rice
1/4 cup finely chopped celery
1 Tbsp finely chopped onion
1 slice of whole wheat bread, shredded or crumbled
Dash or two of ground black pepper
2 large eggs, lightly beaten
2 Tbsp extra-virgin olive oil
In a medium-sized bowl, combine the tuna with its liquid, rice, celery, onion, bread and pepper. Stir in the eggs and mix well. Form mixture into 4 patties using about ¼ cup mix for each. Heat oil in a pan over medium high heat. Add patties and brown on each side. Enjoy!
Get all your WIC foods at Grocery Services North in one easy stop. Grocery Services North is a chain of grocery stores that caters to WIC clients. There are 11 locations in Dallas, Plano, Waco, Tyler and Longview. Visit today!