Using WIC-Approved Foods For Your Family Dinner
Fall is the perfect time to dish out comfort food, and Thanksgiving is the perfect place for these foods. Many may argue that the perfect side dish is the potato. It's also a perfect side for Thanksgiving.
As you prepare for Thanksgiving you might already be thinking about your menu. To help make preparing for the day easier, you might need a few ideas of sides your family will love. Here are a few recipes – featuring WIC-approved foods – we think you will like.

What's better than hot, comforting cheesy potatoes? This dish is so good it can be a dinner on its own.
SCALLOPED POTATOES
4 cups of thinly sliced russet potatoes (about 4-5 medium-sized potatoes)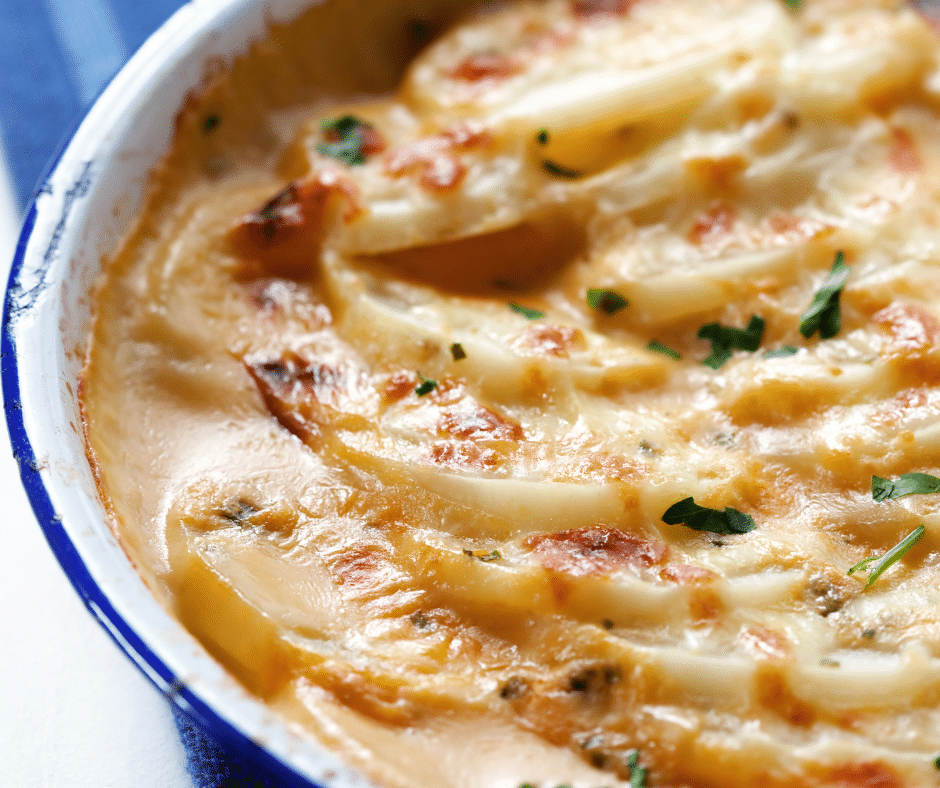 2 cups of grated cheddar cheese (or your favorite cheese)
3 cups of whole milk
1/4 cup of unsalted butter
1/4 cup of all-purpose flour
2 cloves of garlic, minced
1 teaspoon of salt (adjust to taste)
1/2 teaspoon of black pepper
Preheat your oven to 350 degrees. In a large saucepan, melt the butter over medium heat. Add the minced garlic and cook for about 1-2 minutes. Stir in the flour to create a roux. Cook, stirring constantly, for 1-2 minutes until the roux is light golden brown. Whisk in the milk to the roux, ensuring there are no lumps. Continue to cook and whisk until the mixture thickens, which should take about 5-7 minutes. Season the sauce with salt, black pepper. Layer half of the sliced potatoes in a greased 9×13-inch baking dish. Pour half of the cheese sauce evenly over the first layer of potatoes. Repeat with another layer. Cover the baking dish with aluminum foil and bake in the preheated oven for 45 minutes. After 45 minutes, remove the foil and bake until the top is golden brown, and the potatoes are tender when pierced with a fork.

This next recipe is classic, and many like to serve for Thanksgiving. It's also perfect for fall.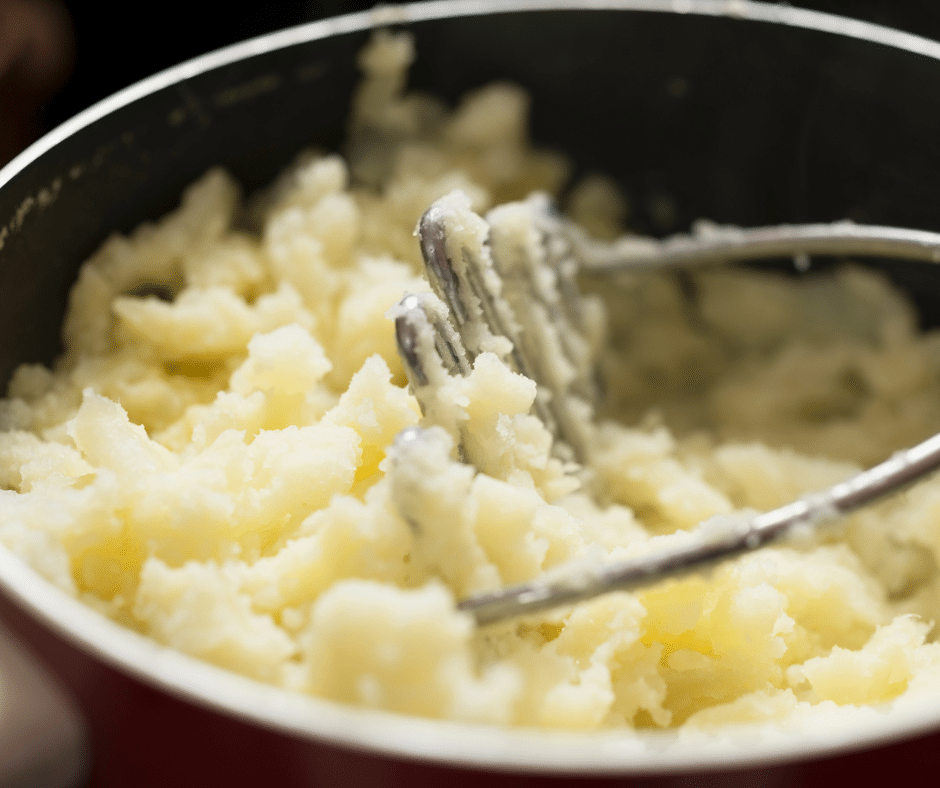 MASHED POTATOES
4 large russet potatoes, peeled and cut into chunks
4 tablespoons (1/2 stick) unsalted butter
1/2 cup milk 
Salt and pepper to taste
Peel the potatoes and cut them into evenly-sized pieces. Place the potato chunks in a large pot and cover them with cold water. Add a pinch of salt to the water. Bring the water to a boil over high heat. Reduce the heat to medium and let the potatoes simmer for about 15-20 minutes or until they are fork-tender. You should be able to easily pierce the potatoes with a fork without them falling apart. Drain the cooked potatoes in a colander. Return the drained potatoes to the pot and place it back on the stove over low heat. Add the butter and milk to the potatoes. Start by adding half of the milk and butter and then adjust to your desired consistency. Season with salt and pepper to taste. Mash the potatoes using a potato masher or a hand mixer. Mash until the potatoes are smooth and creamy. Be careful not to overmix.

THE PERFECT OVEN FRIED POTATOES 
4-5 medium-sized russet potatoes, scrubbed and cut into wedges
2-3 tablespoons olive oil
1 teaspoon salt, or to taste
1/2 teaspoon black pepper, or to taste
1/2 teaspoon paprika (optional)
1/2 teaspoon garlic powder (optional)
Preheat your oven to 425 degrees. In a large mixing bowl, toss the potato with olive oil, salt, pepper, and any optional seasonings like paprika and garlic powder. Ensure the potatoes are evenly coated. Spread the seasoned potato pieces in a single layer on the hot baking sheet. Make sure they are not overcrowded to allow them to crisp up. Roast the potatoes in the preheated oven for about 30-35 minutes, flipping them once or twice during cooking, until they are golden brown and crispy on the outside, and tender on the inside.