Summer is in full swing. Que the fireworks because this July 4th is going to be HOT! We have summer WIC foods and fun activities your plans this holiday weekend.
If you are ready to kick off July 4th with a big bang, we have some great tips to help you cool down and chill and celebrate with your family this holiday weekend – all spotlighting foods WIC foods you can redeem with your EBT card.
The fun doesn't stop there. We also rounded up some family-friendly activities for the entire family. 
SUMMER WIC FOODS: PICNIC PERFECT (SPOTLIGHTING WIC INGREDIENTS)
Many people will fire up the grill this holiday weekend. We have the perfect grill addition and a few sides that go perfect with your family picnic.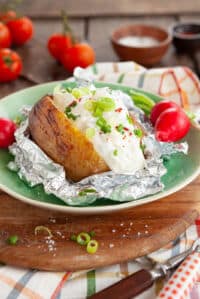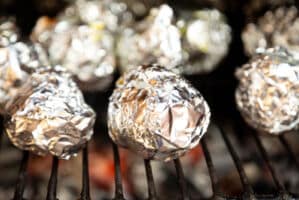 SUMMER WIC FOODS: GRILLED POTATOES
Wrap your russet potatoes up in foil and throw them on the grill. Before closing the foil, feel free to add your favorite seasoning blend and a little olive oil for some extra flavor. Place them on the grill rack and let them cook. You know they are done when a knife slides easily into the center of the potato. Remove from grill and let cool. Remove foil and get ready for the fluffiest, smokiest tasting "baked"  potato you can imagine. Add toppings (cheese, plain yogurt, salt, and pepper to taste) of your choice. 


SUMMER WIC FOODS: SALSA MADE WITH GRILLED PEACHES 
While your grill is out, slice open peaches ( a great summer WIC food) in half and throw them cut side down on the grill for this amazing recipe you will want to keep eating ALL SUMMER LONG.
4 ripe peaches pitted and sliced in half
1 red onion diced
2 ripe tomato diced
2 tablespoons chopped cilantro (optional)
1 lime juiced
Salt & pepper to taste
Preheat grill to medium-high heat. Brush the peaches with olive oil and place them cut-side down onto the grill. Grill for about 5 minutes until the peaches are soft but not mushy. In a bowl combine the remaining ingredients. Remove hot peaches from the grill. Let them cool before dicing them. Add to bowl and mix with remaining ingredients. Serve.


INDEPENDENCE DAY FAMILY FUN 
Spending time with loved ones is the best medicine. You don't have to spend a lot of money to put a smile on a kid's face and enjoy quality family time. In fact, sometimes the simpler things are the best.  Here are a few ideas we loved for spending extra quality time with the family this holiday weekend. 
DON'T WASTE TIME, GET YOUR SUMMER WIC FOODS TODAY!
With so much family fun planned, stop by any Grocery Services North locations to pick up all your WIC groceries in one easy stop. Don't search aisles for WIC-approved foods. Grocery Services North caters to WIC clients, and everything in the store is WIC approved. You will be in and out with your groceries for your family picnic. Find a location near a WIC clinic near you on our website.