Cooking with Foods Approved By WIC, Eggs
This easy frittata muffin recipe is likely to become a staple in your household. These Frittata Muffins make a great healthy breakfast or tasty snack, and they're perfect for meal prepping or when you're on the go. Frittata muffins are great for using whatever produce you have in your fridge waiting to be used. Plus they are made with foods approved by WIC, eggs.
WIC Inspired Recipes – Frittata Muffins
Frittata Muffins
Nonstick cooking spray
6 large eggs
½ cup whole milk
Salt & pepper
½ cup shredded cheese
Your choice of vegetables. I like to use the following:
⅓ cup chopped onion
⅓ cup chopped bell pepper
⅓ cup chopped spinach (fresh or frozen)
½ cup chopped portobello mushrooms
1 zucchini, sliced thin
Heat oven to 350, spray muffin pan with nonstick cooking spray. In a large bowl, whisk together eggs, milk, ¼ tsp salt, ⅛ tsp pepper.  Stir in cheese & vegetables of your choice.  Divide batter evenly among muffin cups. Add one slice of zucchini to each muffin cup & press into egg mixture until covered. Bake for 20 minutes. Let the frittata muffins cool for 5 minutes, then remove from cups & serve. To reheat any leftovers, place in the microwave for 30 seconds.
WIC INSPIRED RECIPES FROM GROCERY SERVICES NORTH
Get all your WIC groceries in one easy stop at any Grocery Services North location in Dallas, Waco, Tyler, and Longview. Bilingual clerks personally help you get all your WIC foods without all the hassle.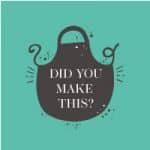 Did you make this recipe with food approved by WIC: Egg Frittata Muffins? Let's be friends.  Tag us on Instagram or Facebook using @groceryservicesnorth
USE WIC EGGS FOR OTHER RECIPES
Visit our blog for more recipes using WIC-approved foods.