Healthy Snack With WIC Foods: Peanut Butter, Banana Sushi
Start the New Year off right with a healthy snack with WIC foods for your kids.  All the ingredients in this recipe are WIC foods. Plus, it's just as fun to eat as it is healthy.
This recipe is a fun activity and snack all rolled up into one. You can have the kids help make the recipe. They will have just as much fun making it as they will eating it. To make it even more fun, let the kids try eating this sushi snack with chopsticks. They will have another fun activity along with their snack.
PEANUT BUTTER, BANANA SUSHI
2 Tablespoons creamy peanut butter
1 Banana
¼ Cup crispy rice cereal such as Rice Crispy Treats
Peel Banana and place on a plate. Spread a layer of peanut butter on all sides of the banana. Roll peanut butter coated banana in cereal. Cut banana into slices and serve on a plate. 
EASY WIC SHOPPING AT GROCERY SERVICES NORTH
Get all your WIC ingredients in one stop at Grocery Services North, which offers hassle-free WIC grocery shopping.  Find a location at groceryservicesnorth.com/locations.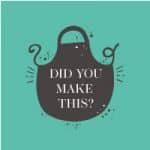 Did you make this WIC-inspired recipe? Let's be friends.  Tag us on Instagram or Facebook using @groceryservicesnorth