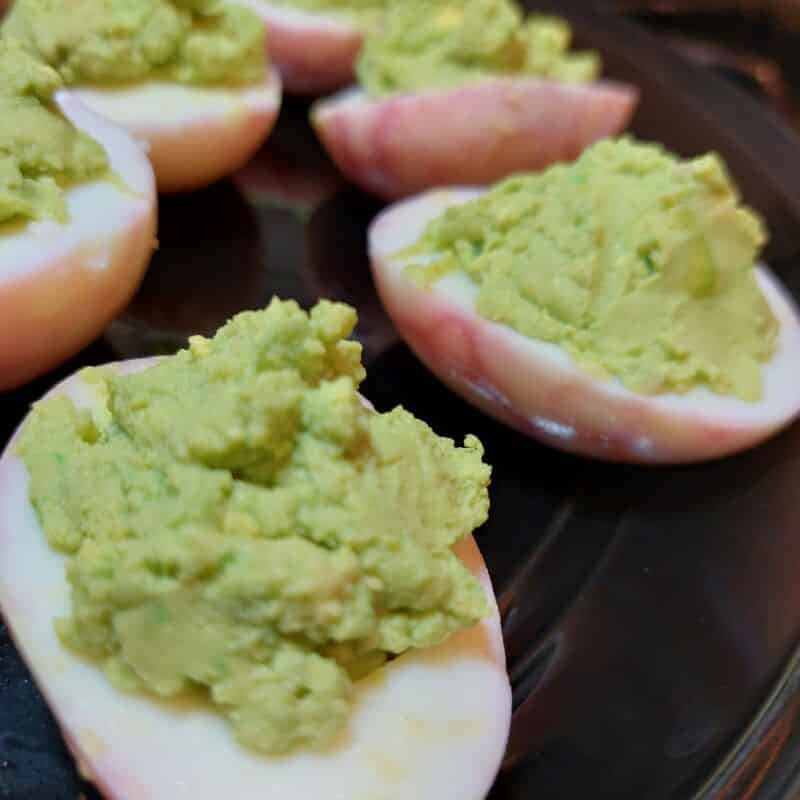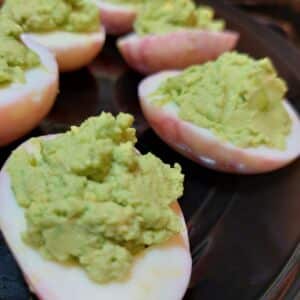 Use WIC approved foods to make this fun Halloween recipe!
6 boiled eggs
1 avocado
Green & Purple or Red food coloring
Paprika, Salt & Pepper to taste
Boil 6 eggs. Crack the shell of each egg all around with a spoon, but don't peel them! Add the boiled eggs into a bowl filled with water that covers all of the eggs, and add red or purple food coloring to the water. Let them sit in the fridge overnight to soak up the food coloring and give a spooky spider web effect. Peel the eggs and cut in half. Remove the yolk and add to a bowl along with a sliced avocado. Mix the yolk & avocado together and add green food coloring to enhance the color. Add a spoonful of the green mixture to each egg and top with paprika, salt & pepper.