Add Some Sparkle To Your Memorial Day Table Using WIC Foods
Looking to add a little something festive to your Memorial Day Weekend menu? Here are a few family meal ideas using WIC foods that will add a little something extra to your holiday.
Temperatures are also beginning to heat up so these recipes are easy, refreshing no-fuss bites. They are the perfect way for you to keep everyone satisfied without having to spend too much time in the kitchen. Plus, little helpers can also get involved for the perfect quality family time.
IDEAS FOR FAMILY MEALS USING WIC FOODS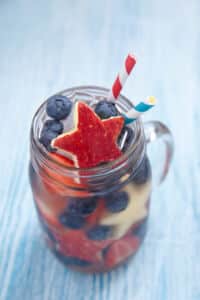 FRUIT SPARKLER DRINK
Break out your red and blue fruits and add them to your ice water or juice for a cool, refreshing treat. A few fun fruits to try are watermelon, strawberries, and blueberries. Don't forget to let the kiddos help.  This is a perfect way to celebrate while spending time outside this Memorial Day weekend. 
Cheese platters have never been more popular! Cut up some of your favorite fruits and cheeses and arrange in fun patriotic ways. Make a red, white and blue design, like the one in the photo, using blueberries, white cheese cubes and cubed watermelon. You could also use strawberries. The design possibilities are endless and the kids will love getting involved!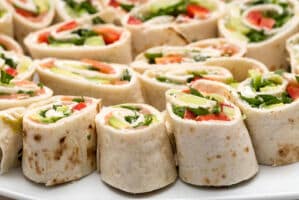 VEGGIE ROLL-UPS
Roll-ups make a simple, healthy snack or lunch the kids will love. Place a whole wheat tortilla on a plate, add your favorite salsa, dressing, vegetables, and cheese, and roll! Cut the rolled tortilla into bite-size pieces and enjoy! A few filling ideas include and combination of the following WIC-approved foods:  lettuce, tomato, cheese, apple, avocado, guacamole, cucumbers, raw or cooked mushrooms, and beans!
Once made and sliced, arrange on a platter for a quick family-style meal for everyone.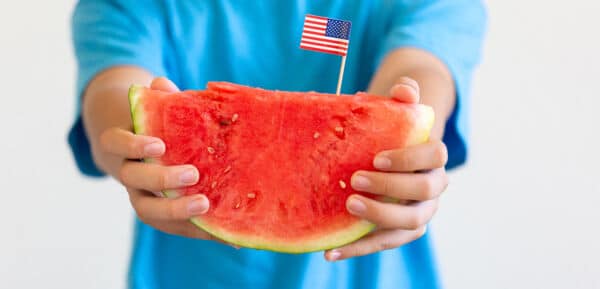 DON'T FORGET THE WATERMELON
No matter how you cut it, watermelon is a summertime staple. It's perfect for hot days because it even can help you stay hydrated. There are so many fun ways to eat this fruit. Cut it into cubes and place it on skewers for a fun kebob. The kiddos can help by cutting watermelon slices with cookie cutters and creating fun shapes (Oh my Stars for Memorial Day!) You can even quarter watermelon and dig in with a spoon!  
GROCERY SERVICES NORTH CATERS TO WIC CLIENTS
Get all your WIC foods in one easy stop at any Grocery Services North location, including our newest store in Plano, TX. To find a location near you visit us here.