Use WIC Oatmeal, Bananas, Eggs, Milk + More For This Recipe
These whole wheat, maple-sweetened banana muffins are so tasty and moist, you wouldn't guess they're healthy muffins! They're easy to make as well, with basic ingredients, including WIC foods,  that can go in just one mixing bowl. If you love bananas as much as I do, then try cutting up an extra banana & adding a slice in the middle of each muffin before baking. 
The recipe makes 12 muffins. These muffins will keep in the fridge for up to 4 days.
Maple Sweetened Oatmeal Banana Muffins
⅓ cup extra virgin olive oil
½ cup maple syrup or honey
2 eggs
1 cup packed mashed ripe bananas (about 3 bananas)
¼ cup milk of choice
1 teaspoon baking soda
1 teaspoon vanilla extract
½ teaspoon salt
½ teaspoon cinnamon, plus more for sprinkling on top
1 ¾ cups white whole wheat flour or regular whole wheat flour
⅓ cup rolled oats, plus more for sprinkling on top
1 teaspoon raw sugar or other granulated sugar, for sprinkling on top
Preheat oven to 325 degrees. If you don't have a non-stick muffin pan, grease all 12 cups of your muffin tin.
In a large bowl, beat the olive oil and maple syrup together with a whisk. Add the eggs and beat well. Mix in the mashed bananas and milk, followed by the baking soda, vanilla extract, salt and cinnamon. Add the flour and oats to the bowl and mix with a large spoon until combined.
Divide the batter evenly between the muffin cups. Sprinkle the tops of the muffins with a small amount of oats, followed by a light sprinkling of sugar. Bake muffins for 22 to 25 minutes, or until a toothpick inserted into a muffin comes out clean.
WIC INSPIRED RECIPE FROM GROCERY SERVICES NORTH
Get all your WIC groceries in one easy stop at any Grocery Services North location in Dallas, Waco, Tyler, and Longview. Bilingual clerks personally help you get all your WIC foods without all the hassle.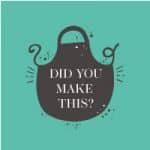 Did you make this WIC-inspired recipe? Let's be friends.  Tag us on Instagram or Facebook using @groceryservicesnorth