Grocery Services North Offering Goya Beans While Supplies Last
For a limited time, Grocery Services North will be offering Goya Beans. Customers can redeem their WIC benefits for canned Goya black and pinto beans while supplies last.
Black and pinto beans can be part of a nutritious meal for the entire family.  They are also a WIC-approved food. Canned beans can be enjoyed plain or used as filling for tacos or quesadillas or even be used to make soup or chili. 
Find even more ways to prepare your Goya beans by visiting the brand's website for recipes.
"We hope our customers enjoy this special product while supplies last," said Cristina Torres, Grocery Services North store manager. "Ask for Goya when you visit." 
GROCERY SERVICES NORTH MAKES WIC EASY
Grocery Services North is a primarily WIC grocery store chain with locations in Dallas, Waco, Tyler, and Longview.
"We help make WIC grocery shopping easy," Ms. Torres said. "Customers can get in and out fast and are helped through the entire shopping experience by bilingual clerks who are familiar with the Texas WIC program."
Pick up all your WIC beans and all your WIC groceries in one easy stop. Everything at Grocery Services North is WIC approved. Learn more about WIC food packages on our blog.   
GSN shoppers can also check their WIC EBT benefits before shopping so WIC clients can see what benefits are available. All stores also accept SNAP. Find a location near you.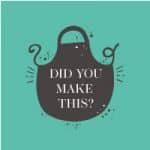 Did you make this WIC-inspired recipe? Let's be friends.  Tag us on Instagram or Facebook using @groceryservicesnorth
Also get more recipes using WIC recipes on our blog.