December 2023
October 2023
February 2022
These banana & egg pancakes are quick & easy to make & can be enjoyed even by some of the pickiest toddlers. This simple pancake recipe only uses 2 main ingredients (that are also WIC foods) & is so delicious that you may never make regular pancakes again!
Bonus this recipe is also great finger food for toddlers learning to feed themselves.
Pancakes Using WIC Foods – Banana & Egg Pancakes
Ingredients:
2 Eggs
1 Banana
Cinnamon
Oil (Olive oil, etc)
Maple Syrup or Honey, Optional
Instructions:
Peel the banana & mash in a medium-sized bowl. In a separate bowl, crack the eggs & whisk them together. Pour eggs into the bowl of mashed banana, add a dash of cinnamon, and mix together. Heat a pan to medium heat & add oil. Slowly drop a large spoonful at a time of banana & egg mixture to pan & heat until golden brown on both sides. Top with honey, syrup, or your choice of fruit.
Enjoy!
WIC INSPIRED RECIPES FROM GROCERY SERVICES NORTH
Get all your WIC groceries in one easy stop at any Grocery Services North location in Dallas, Waco, Tyler, and Longview. Bilingual clerks personally help you get all your WIC foods without all the hassle.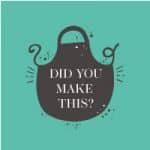 Did you make this WIC-inspired recipe? Let's be friends.  Tag us on Instagram or Facebook using @groceryservicesnorth