Sometimes we all need a treat, and this one is perfect for a weekend snack or breakfast. Let your kiddos help you with this one in the kitchen. They can help mix in a few ingredients, stir the batter or just spend time with the family in the kitchen. This special treat also has a few WIC ingredients (milk, egg, and berries).
Lemon Blueberry Muffins
2 cups of blueberries, fresh or frozen (You can also substitute a mix of berries of your choice)
1 stick of butter
1 lemon
½ cup milk
1 egg
2 cups all purpose flour
2 tsp baking powder
1 tsp kosher salt
1 cup, 1 tbsp sugar
1 tsp vanilla extract
Heat the oven to 375. Zest a lemon over a stick of softened butter. Add one cup of sugar and beat together until light and fluffy, then add the egg and vanilla extract and beat again until mixed. Toss the berries with ¼ cup of flour, then whisk remaining flour into the batter along with the baking powder and salt. Add the dry ingredients a little at a time, while alternating with the milk, and beat until creamy. Fold in the blueberries gently with a spatula. Transfer the batter into a lightly greased 12 piece muffin pan and bake for 20 minutes. Remove from the oven and add remaining sugar on top of each muffin. Return to the oven for about 5 minutes or until muffins are lightly browned on top and sugar has caramelized. Let cool for 5 – 10 minutes then serve. Makes 12 muffins
WIC INSPIRED RECIPE FROM GROCERY SERVICES NORTH
Get all your WIC groceries in one easy stop at any Grocery Services North location in Dallas, Waco, Tyler, and Longview. Bilingual clerks personally help you get all your WIC foods without all the hassle.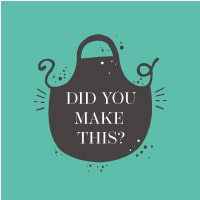 Did you make this WIC-inspired recipe? Let's be friends.  Tag us on Instagram or Facebook using @groceryservicesnorth